Managing your user account on Ubuntu or Linux Mint is very easy with the GUI utilities provided. Under System->Administration->Users and Groups, you have the option to create new user accounts, or modify existing ones.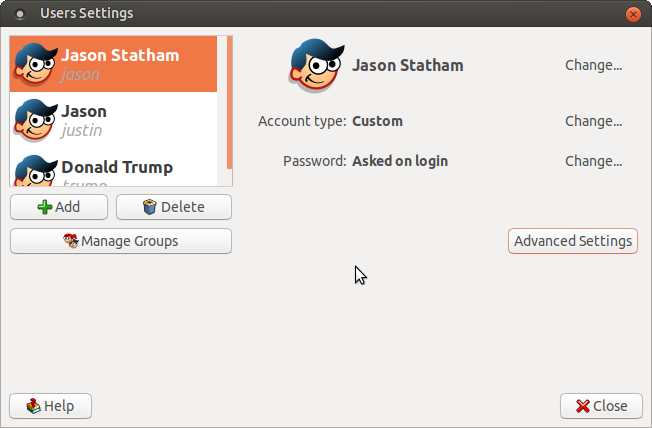 This is the window above, it is ready for the creation of new user accounts. Click any option, and it will ask for your password before continuing.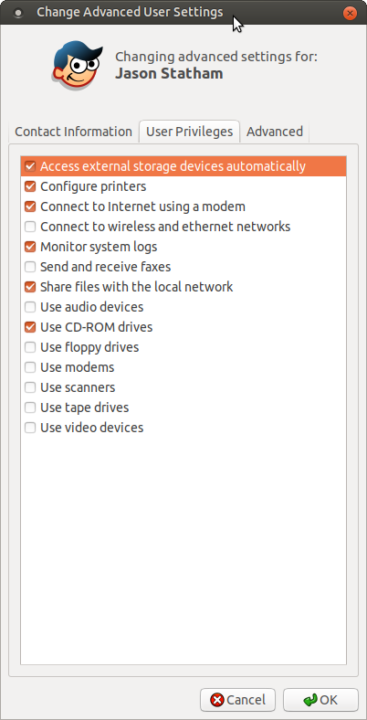 Clicking the Advanced Settings option for a user allows the modification of the users access to various hardware. As well as changing the users shell and the contact information. Click the manage groups option to add and delete user groups on the Linux system.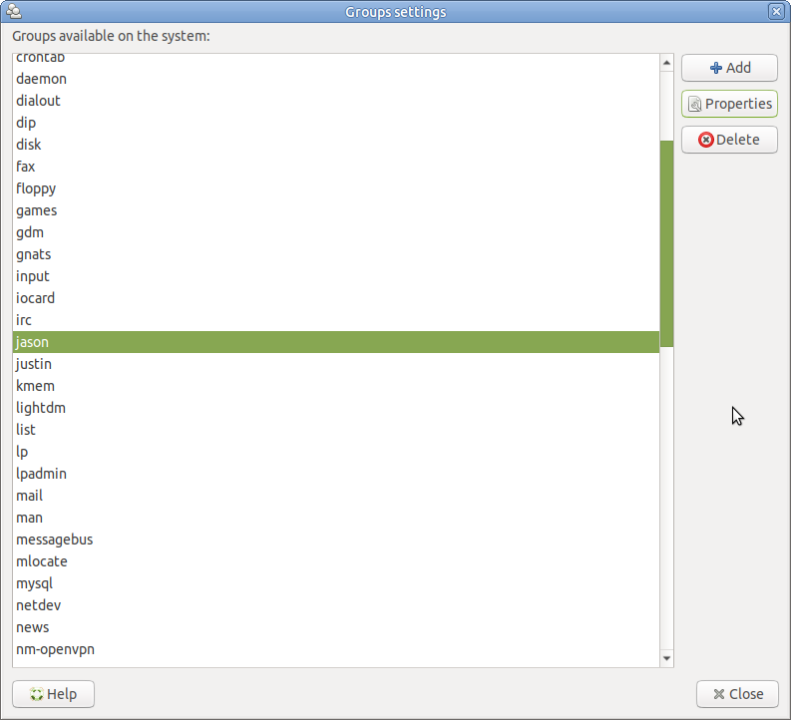 The Add and Delete options are self-explanatory, they allow the creation and deletion of Linux user accounts.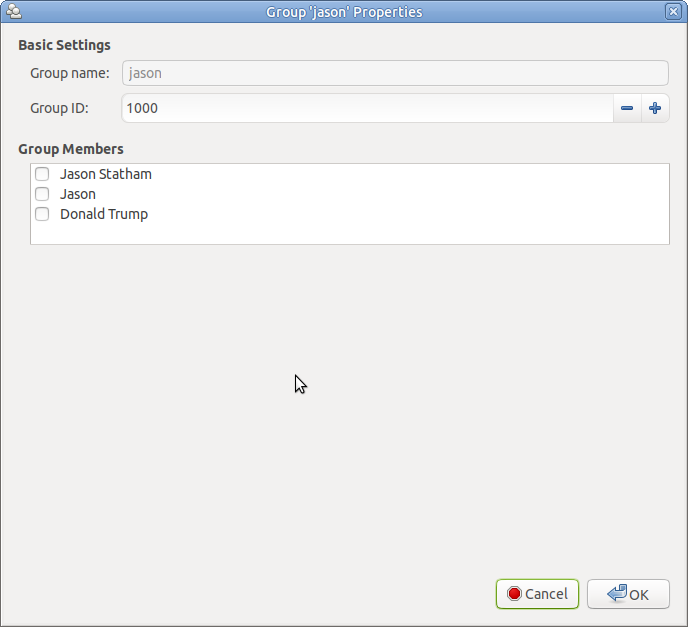 Changing the properties of a group allows addition and removal of users from the group. This is very useful if a new group is created that has access to a folder and you need to add a few users to it.