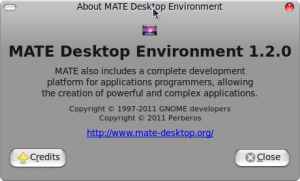 This is the MATE Gnome 2 desktop on Linux Mint 13. Many themes are available for the MATE Desktop Environment on the art.gnome.org/themes website. The GTK themes may be found here: http://art.gnome.org/themes/gtk2. The eXperience theme is a Windows XP styled theme for GTK, I think it is cool to have a Macintosh or Windows XP theme on Gnome. The eXperience theme requires a GTK theme engine be installed to enable it to work correctly. If you open the synaptic package manager and type gtk theme into the search box, then it will bring up a list of the available GTK themes. The Shiki Human theme is one that I recommend. And the Gnome-Human icon theme as well. That is a very good looking icon set. There are more icon sets available for download here: http://art.gnome.org/themes/icon. The Humility set is what I chose to download. It is only 1.4 MiB and is a classic Ubuntu styled icon set. There are icon sets available on the art.gnome.org website that look like retro Gnome icon themes if you want the classic Gnome 2 look.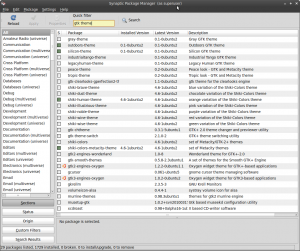 The Linux Mint 13 distribution is a very good release, the software included is quite up to date and the MATE desktop is fast and very usable. You may download the MATE desktop edition here: http://www.linuxmint.com/download.php, 885 MiB.
Here is a direct link for downloading the MATE edition: http://www.linuxmint.com/edition.php?id=104.
And this is the link for the Cinnamon desktop edition: http://www.linuxmint.com/edition.php?id=106.
I prefer the MATE desktop over the Cinnamon alternative, the MATE desktop may be customized to look exactly like the Gnome 2 desktop with a top panel and the classic Gnome 2 menus. Cinnamon is too much eye candy for my liking, the simpler Gnome Compositing that MATE uses is enough for me. Here is my old posting with some more useful themes and wallpaper links to customize your Linux desktop.