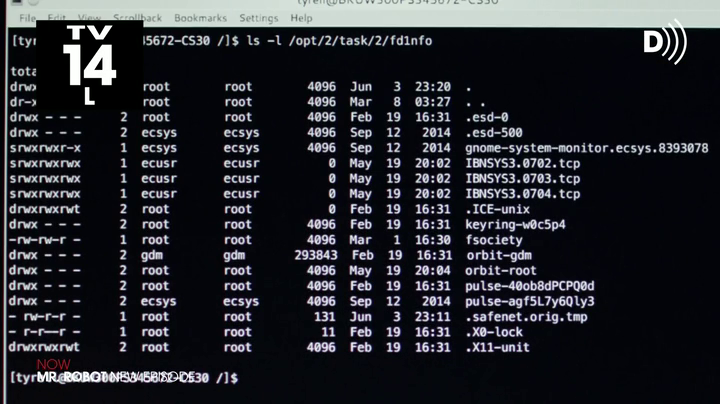 Linux command line in Mr Robot. This directory listing is showing a few files under the /opt/2/task/2/fd1info directory. The fsociety file is the one he was looking for. This file is only 4096 bytes in size, so does not contain too much juicy information. Or does it?
The screenshot below, shows a computer store in 1994, that is selling machines with Windows™ 3.1 on them. Not anachronistic for the time period. The first Windows machine I use was running Windows 3.0. That was quite different from the DOS command prompt that I was used to at the time.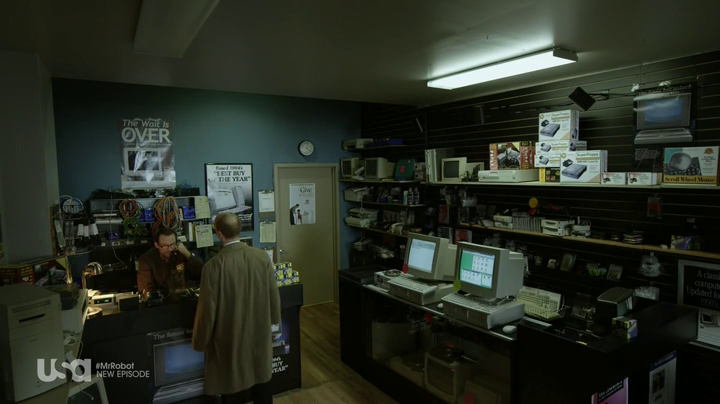 There is also accurate usage of the find command and SSH.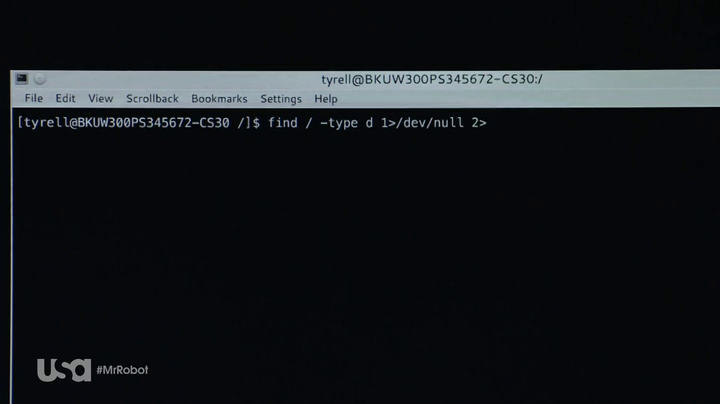 Here, the person is making use of the Linux find command to search for files on the Linux filesystem. The find / -type d 1> /dev/null 2> command is wrong though, all the successful finds are redirected to /dev/null. If you want to list all folders on a system, you would use this command: find / -type d 2> /dev/null. That will list all of the directories on the system. The SSH command above is correct though. I guess we do not see the full find command. That is a good point.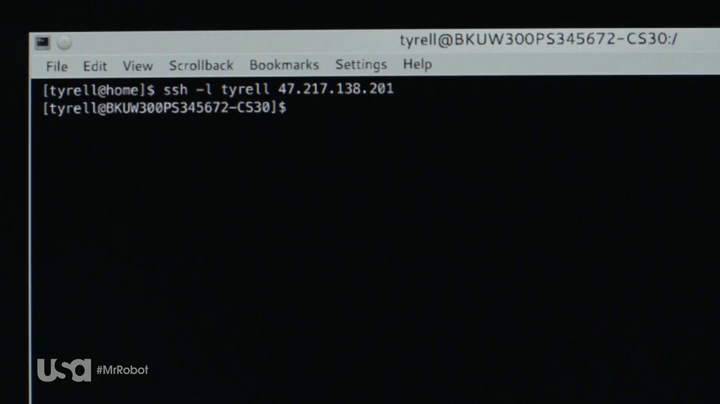 It is very good that we are seeing more accurate Linux usage in modern TV shows. There are some strange uses of technobabble, but mostly the displays of Linux usage are accurate. That is very surprising for a modern TV show, most television shows use very dumb examples of computer usage. And this is the person responsible apparently…