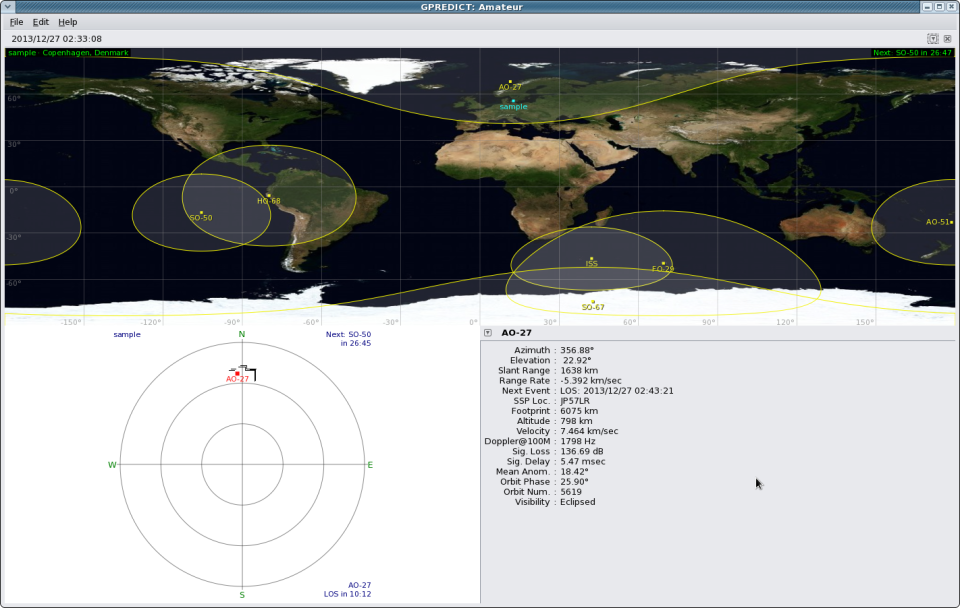 The Gpredict software for Linux is able to view the position of satellites over the surface of the earth. This is fascinating software, you can see the position of the International Space Station and other interesting satellites in orbit.
Type this command on a Fedora system to install this software.
This is useful if you want to make use of a particular satellite and you need to know when it will be above you. You can click on a satellite to see its orbital path and speed. The coverage area of the satellite is also displayed. Another very useful piece of open source software that I have discovered.
Read more about this software on the website: http://gpredict.oz9aec.net/.