Opening a Remote Desktop connection from Linux to Windows is very easy when you are using the Remote Desktop utility for the Gnome 3 desktop. This is a very easy RDP application for Linux. Below I am entering the details for a new connection. Just go to Applications->Internet-Remote Desktop Viewer to open this useful utility.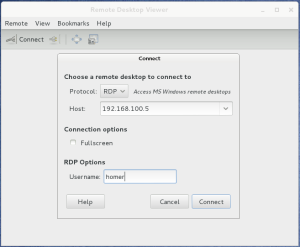 And now we have a desktop open in the RDP viewer. This is a very useful way to connect to a Windows 7 machine from a Linux desktop.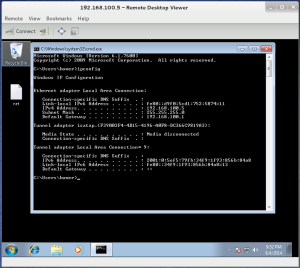 Or you can install rdesktop.
sudo

 

apt-get install

 rdesktop
And then open a simple Remote Desktop window by typing this command.
And the window will open. This is displayed below.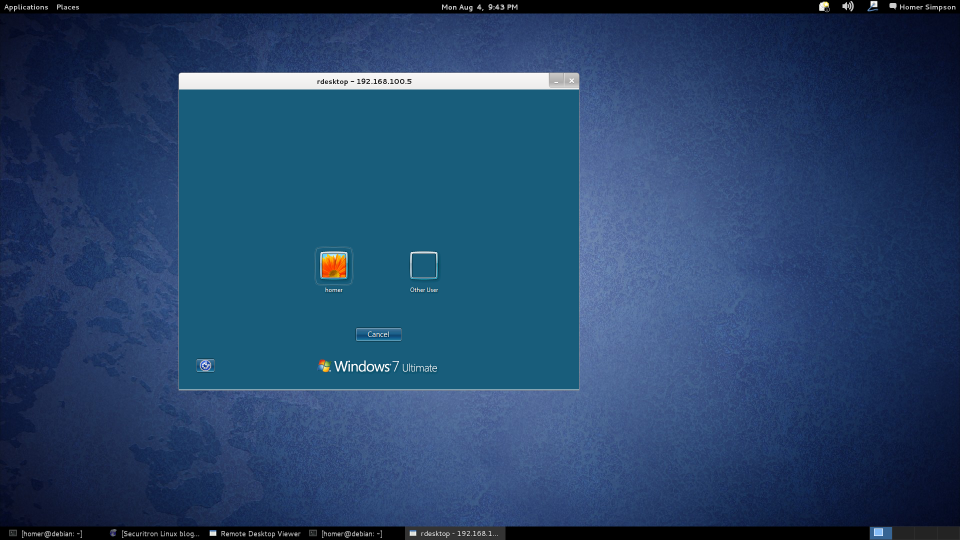 There are many ways to connect to a remote desktop session on Linux. I hope this post helps you out when you are remotely administering Windows machines.