The Midnight Commander is a very useful file manager application for Linux that has a text editor as well as many other useful features for managing your files.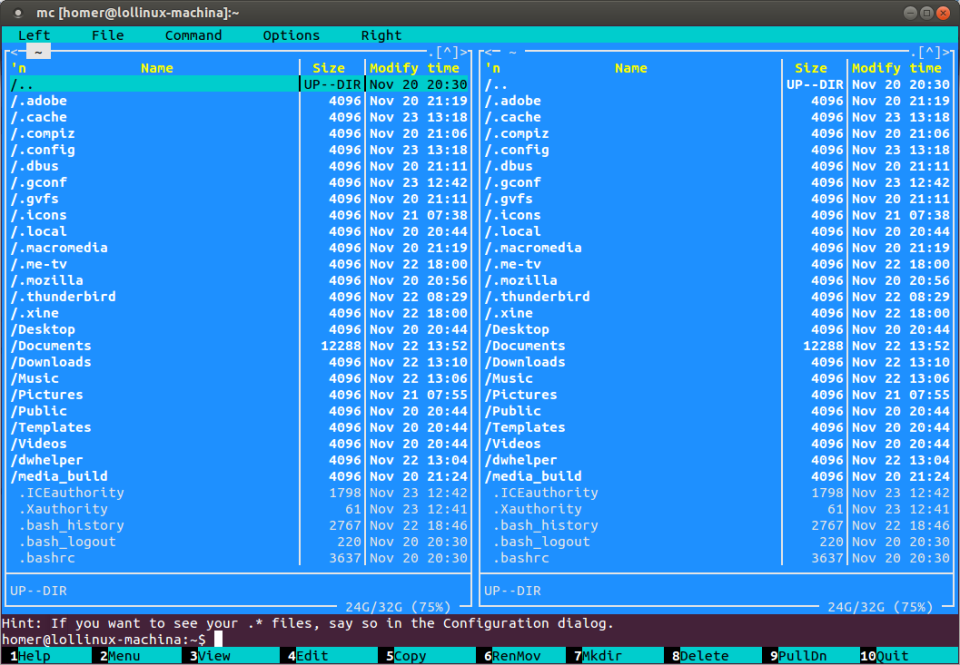 To install this on Ubuntu; type this command.
[email protected]:~$ sudo apt-get install mc

This will install the Midnight Commander file manager ready for use.