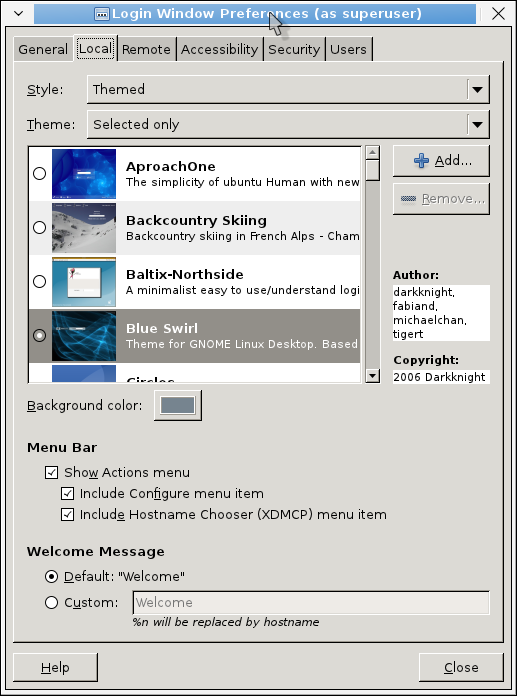 The Gnome configuration GUI seen in Gentoo that Gnome 3 is missing.Sure the Gnome 3 desktop with some additions is very nice indeed, it is my preferred Linux desktop now, over Lxde & Fluxbox. I have some additions that make the desktop look like the Gnome 2 desktop of old, whilst keeping the Gnome 3 desktop intact. That makes it far better than the default Gnome 3 desktop experience and is nice for an old stick in the mud like me who does not like the new styled desktops and prefers to use something with a classic look.
But I wish you could change GDM themes on Fedora 15, it is a perfect Linux distribution and I am perfectly happy with it, but losing the GDM configuration dialog really is a blow for customisation of the Gnome desktop. I have used the Gnome desktop since the very early days, I remember using a Linux distribution that had Xfce as the default desktop and I replaced that with Gnome 2.10 from a heap of source tar-balls. That was heaps of fun, but now I prefer to install Gnome from the package repositories instead, that is easier. The image to the right shows the Gnome login manager the Gentoo operating system will give you with Gnome 2.32.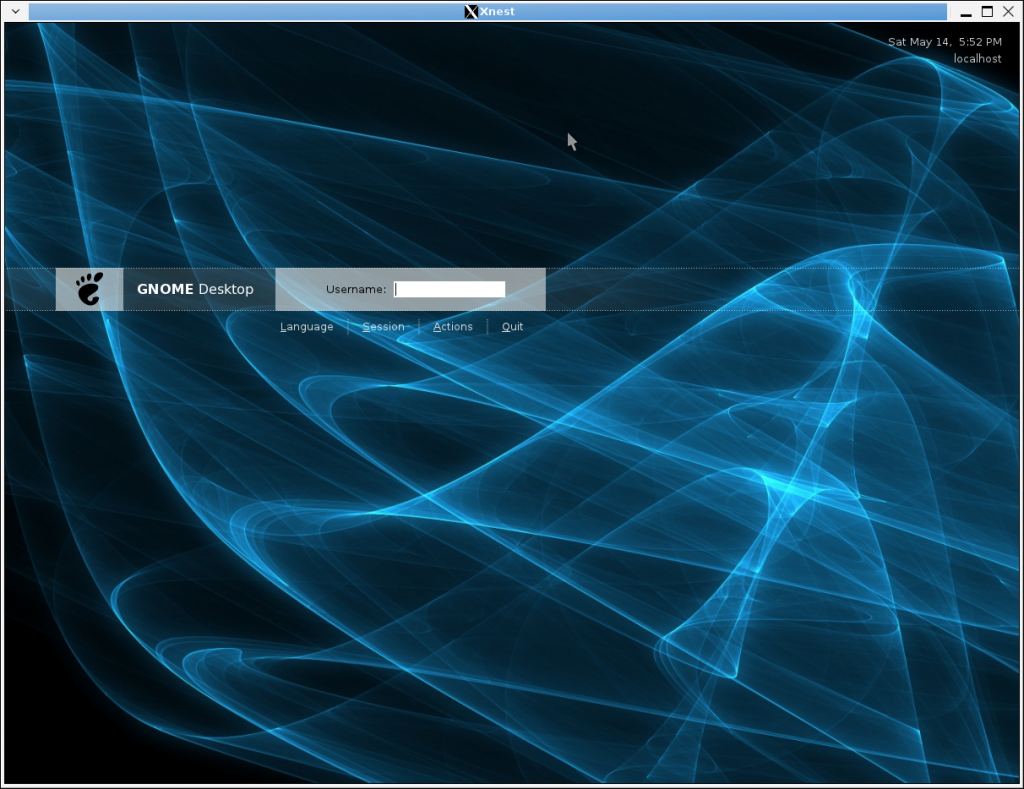 As you can see, the login manager is using a very cool theme and looks the part, even though you only see it for a short time when you boot up your Linux box, but some people want a cool theme on the login manager and the use of these themes should be enabled. The Gnome-look website has a whole host of gorgeous themes that are available for download to pretty up your GDM login manager, but unless you are running an old version of Gnome with the login manager configuration dialog, you will really not be able to install them.
http://www.fedoraforum.org/forum/showthread.php?t=266079. There is a guide at this link, but it requires usage of the command-line and is not the same thing as the simple GUI that the aforementioned Gentoo operating system would give you. I have been able to change the background wallpaper with the linked tips above, but changing the real theme is a different story. I need to install more GTK 3.0 themes to set that theme as the theme for the GDM login screen, that is pretty much all you can do. The Gnome developers need to add support for adding themes to the GDM login manager to make the users of this desktop even happier. I guess the community might be able to set something like this up since Gnome 3 is so extensible.