This is a sad story indeed, Elisabeth Sladen who played Sarah Jane in the Doctor who series has died aged 63. She was one of the best characters in the Doctor who series and she will be missed. I liked her much better than the Doctor Who characters they have nowadays. My favorite Doctor was Tom Baker, he had the best personality and the best character to play the role of the Time Lord. And she got along so well with the Doctor, and made the early episodes such a joy to watch. She will be missed by all Doctor Who fans.
Elisabeth Sladen, 1948 – 2011.
My favorite Doctor Who companion.
http://youtube-global.blogspot.com/2011/04/mmm-mmm-good-youtube-videos-now-served.html Youtube are now busily transcoding all of their comprehensive video library into the WebM video format, making all of the videos accessible with HTML5 enabled browsers. This will make the Youtube videos accessible without Adobe Flash hopefully. It is about time that Youtube took HTML5 seriously and converted all of the videos into an open format. Youtube are very busy, with 6 years worth of video uploaded every day, or 35 minutes worth every minute, so they are using cloud based transcoding systems to be able to process the video according to demand on the Youtube servers, with more processing capability available in off peak times. The best thing about Youtube is that they start processing the video during the upload, which speeds up the process of getting your video live to air sooner.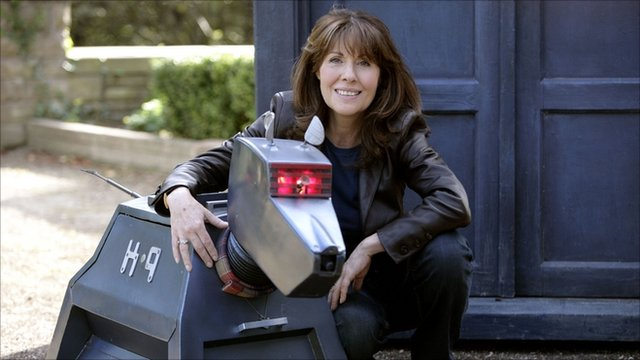 I miss the old Youtube with the stars ranking system and the persons pic next to the video on the right and other information below that, but I guess you have to get used to the new look of things as we move into the Web 2.0 world. The number of likes and dislikes they have under the video window is just as good I think, as long as the HTML5 video format works out well I will continue to enjoy the Youtube content in a whole new format. A good feature of Youtube is being able to create playlists of your favourite music to enjoy whenever you want, this is absolutely awesome. I do not mind the Vevo videos on Youtube either; they provide a way to listen to music that they have uploaded. Some users do not like this but it does not stop you from listening to the music and adding the tracks to a playlist to listen to later does it?