The xVideoServiceThief application is a great way to download video from a variety of websites.
Download a copy here: http://xviservicethief.sourceforge.net/index.php?action=downloads#Linux.
XVideoServiceThief is a great way to download videos from websites. There is an option to disable support for adult websites, and this can be enforced with a password. Good on a shared PC.
Download the tarball and extract into a new folder. Run the install.sh file as a default user, not root and it will be installed into your home folder. Then run it and wait for the plugins to update. Then shut it down and restart and you should be ready to download online videos.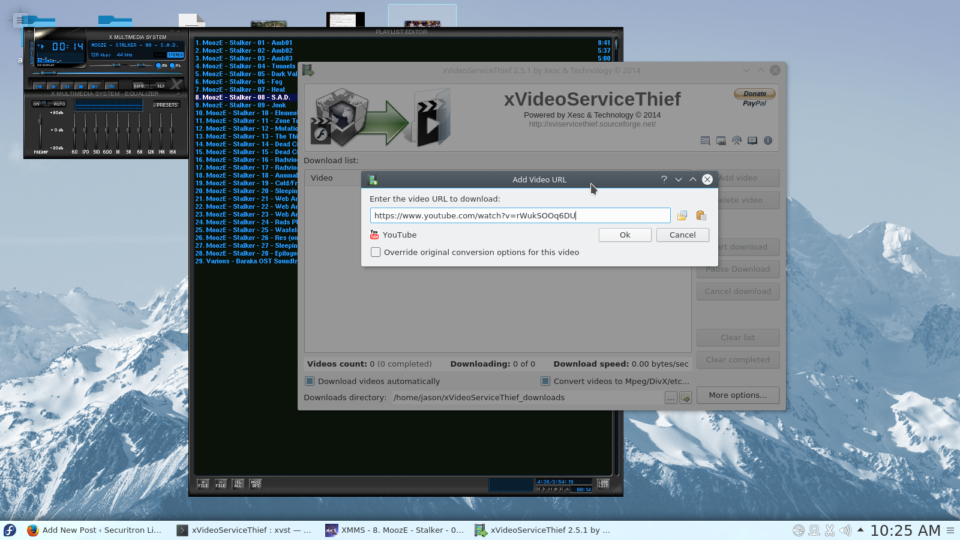 In the screenshot above, I am adding a Youtube video URL, this allows me to download a Youtube video easily.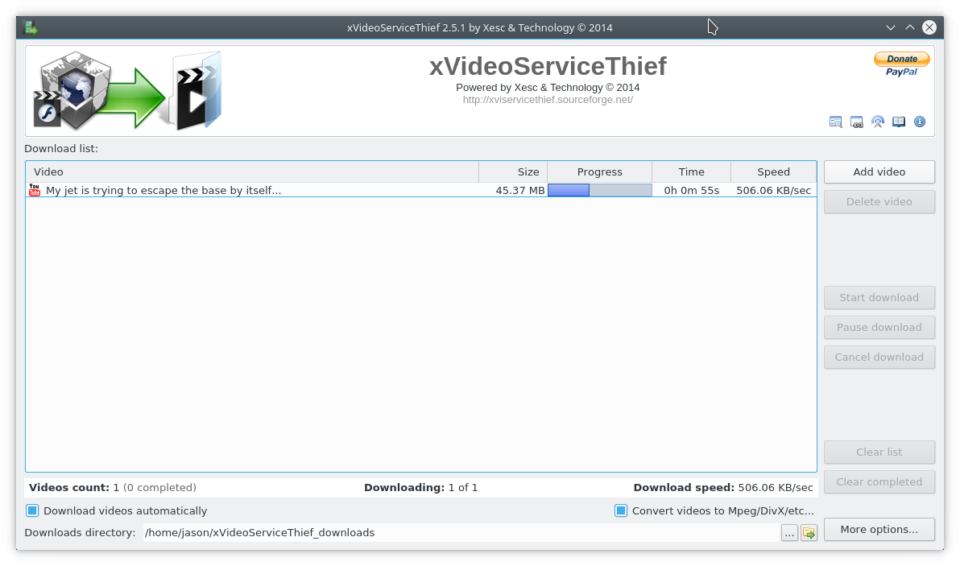 Now I am downloading a Youtube video. This application makes this so easy.
The More Options button allows access to the configuration of the application. There is the aforementioned ability to block access to adult websites, and you can of course set a password to enforce this.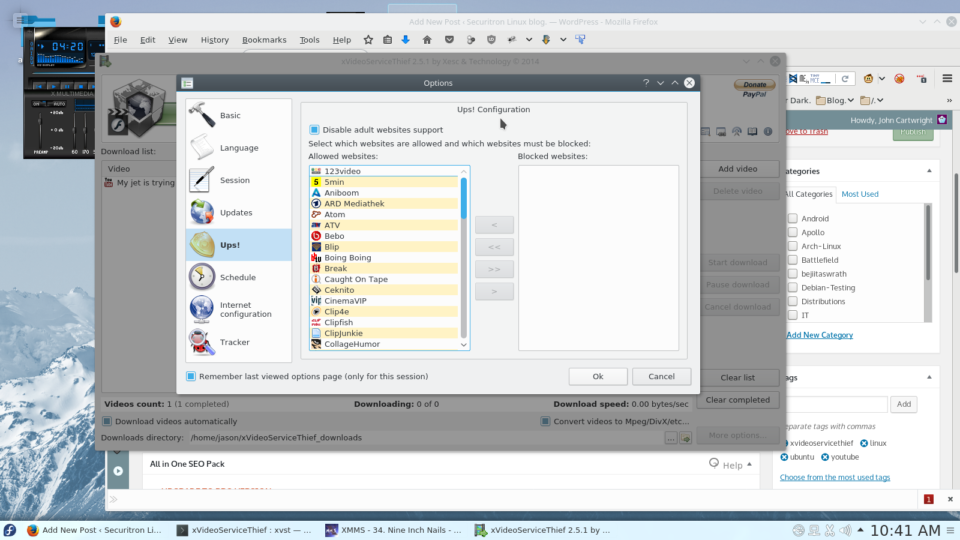 The main options menu allows the user to set the download location as well as the video format for encoding and whether to delete the original file after downloading.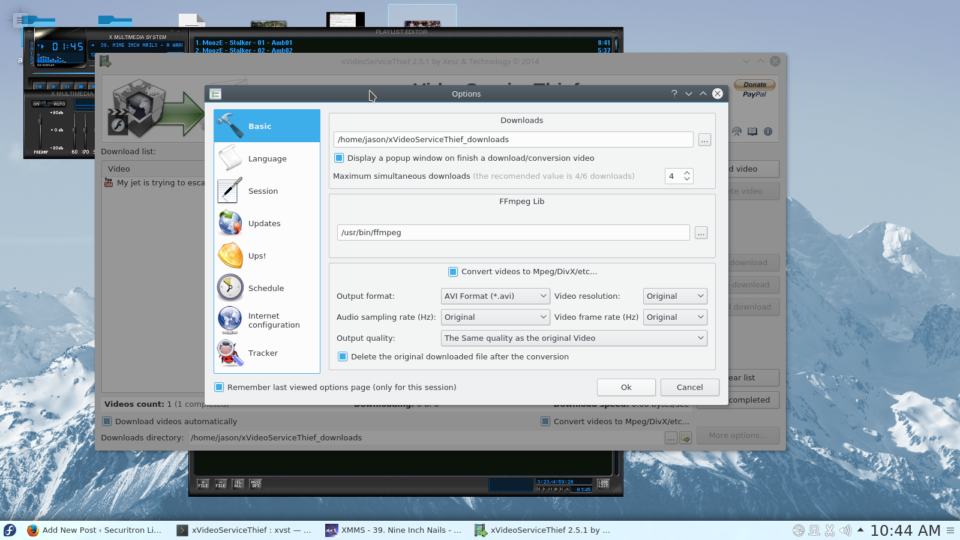 This program even supports the use of a proxy server for downloads, but I have not tested this at all. A very good application for downloading online video. Well worth a look.