Speed up and tweak Firefox with these tips
Speed up the Firefox browser
I had problems with Firefox being slow on Facebook, but this tip has helped. Go to about:config and search for this value.
Change this to false and this will speed up Firefox.
This is another value that will help speed the browser up.
browser

.

cache

.

use_new_backend
The new cache will be enabled and you should get a speed boost and a smoother browsing experience.
Disable Firefox telemetry
Firefox also has telemetry built-in. This tries to connect to the https://incoming.telemetry.mozilla.org URL to report usage of the browser. This can be blocked with the about:config settings below.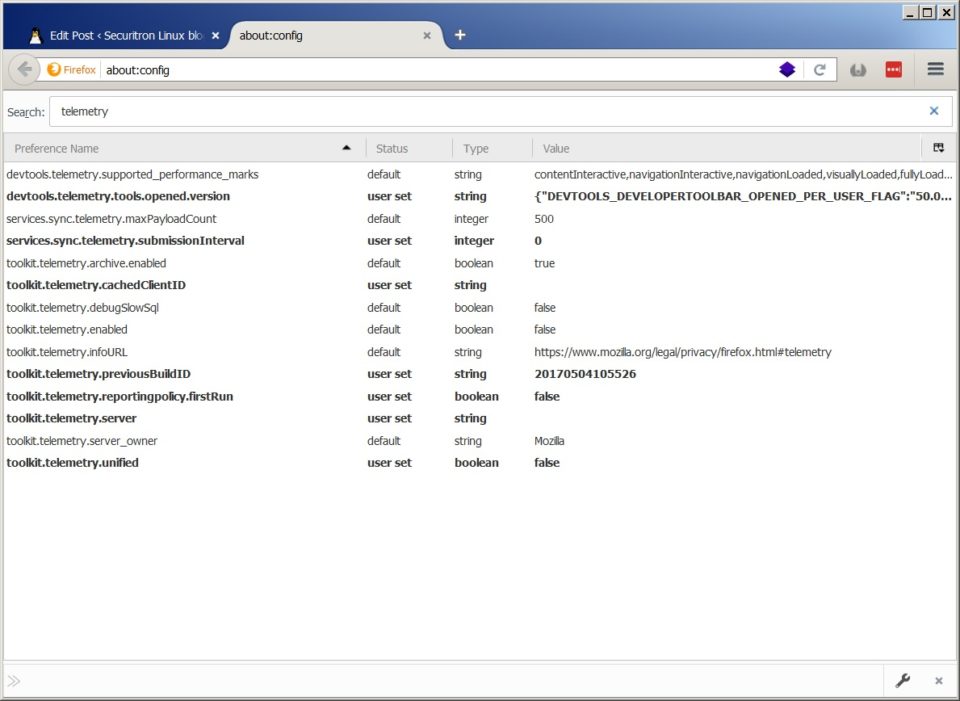 Adding the URL to the blocked site settings in your router if possible would also block this telemetry.
To provide a small speed boost for web browsing, change these two values in about:config to true.
network.http.pipelining
network.http.pipelining.aggressive
This will give a small boost to Firefox when browsing the Internet.