The virtual consoles are six virtual terminals that allow the Linux user to administer their Linux system in a text-only environment. If you are on your Linux desktop, press Ctrl-Alt-F1 to get to the first virtual terminal.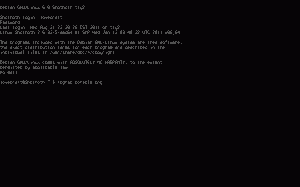 Use the Alt-F2 key combination to get to the next virtual console. Or you may hold Alt and use the arrow keys to navigate backwards and forth.
The /etc/inittab file used to be used to control the virtual terminals, but now systemd has taken over. There is a guide here on how to add another virtual terminal with systemd: https://fedoraproject.org/wiki/Systemd#How_do_I_change_the_number_of_gettys_running_by_default.3F.
The virtual consoles are very useful for running many commands on one Linux system. This allows you to have many screens open and switch between them to perform various tasks.