There is the ability to open a Vimeo video with VLC, but Youtube URL`s can be opened with VLC as well.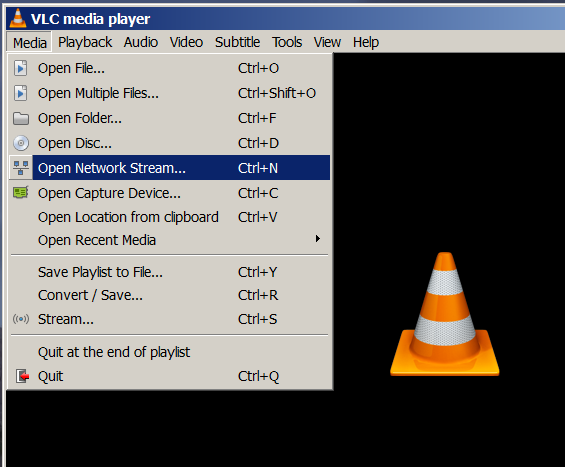 Paste the Youtube video URL into VLC allows the playback of this video in VLC.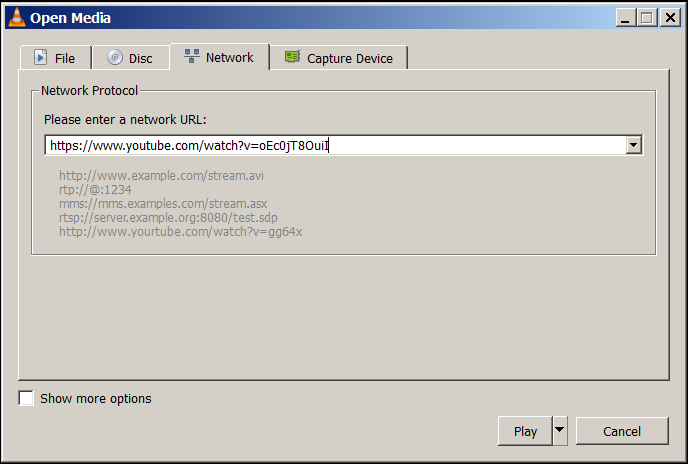 Then the video will open up in VLC. This is a great way to playback a Youtube video, I am not sure if a playlist will work, but it might.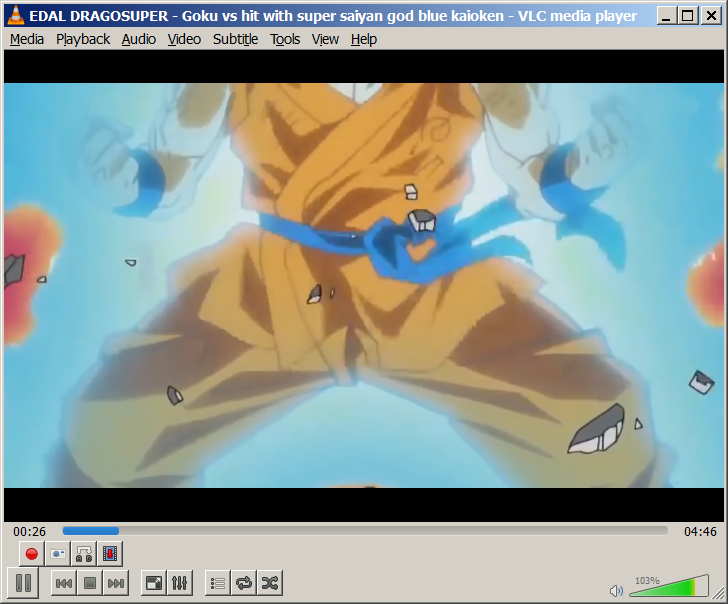 There is also the possibility of playing Youtube playlists in VLC with a simple extension. Go here to find out about this.
http://www.makeuseof.com/tag/watch-entire-youtube-playlists-in-vlc-heres-how/.