To open an xterm window over the network from another computer, use this command. This will open an SSH connection to another machine. Once the password is given, it will open a rxvt window which will appear on your machine and enable you to issue commands.
[email protected]:~$ 

ssh

 

-YC

 jason

@

192.168.1.4 rxvt
The authenticity of host 

'192.168.1.4 (192.168.1.4)'

 can

't be established.
ECDSA key fingerprint is SHA256:c4fq8j8MlwWOzIc8K3f4ptGEl6CKjbiUB2EsZgBYqfw.
Are you sure you want to continue connecting (yes/no)? yes
Warning: Permanently added '

192.168.1.4' (ECDSA) to the list of known hosts.
[email protected]'s password:
This is what I got when running this command. This could be very useful if the user was connecting from one machine and wished to use a proper terminal from the SSH server computer.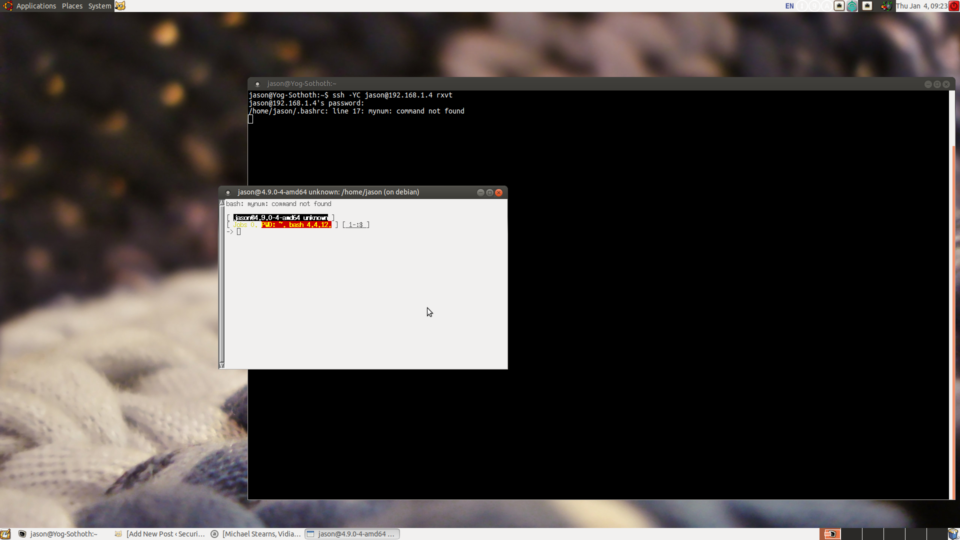 This is very easy, now I can install updates on my Debian 9.0 laptop using a proper terminal emulator application.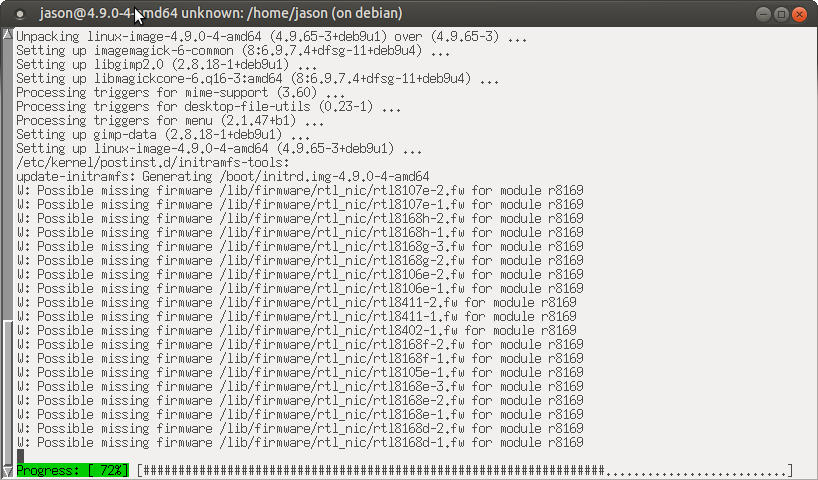 This is a great networking trick, I wonder if you could run a window manager over SSH in a window. Firefox will open over an SSH connection, but it is slow to load. Especially if you have a large number of addons.
Actually, I tried to load Fluxbox over SSH and it said I already had a WM running, so it did not work.