I managed to get gqrx on Linux to receive Narrow FM frequencies. This was annoying at first, but now I can pick up Ambulance frequencies easily.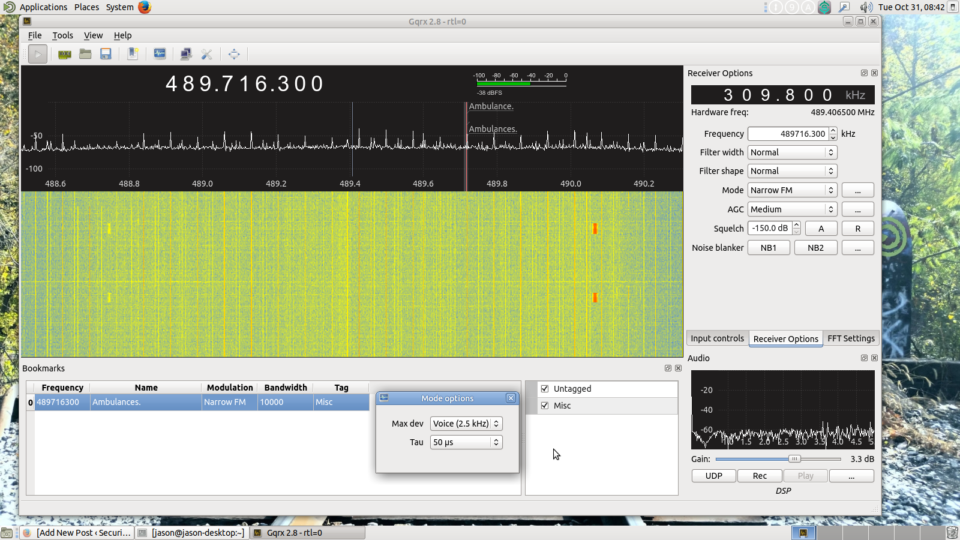 These are the settings I am using tp decode these transmissions. Ambulances and Taxis seem to transmit on these frequencies and this is very interesting to listen to. I am using the settings shown in this post to get my RTL2838 DVB-T dongle working as a radio device with Ubuntu 17.04. This was not too hard and is a better use for this than watching television. I am still trying to find the aircraft channel. I find the frequency range it should be on, but I do not see any transmissions, even though it should be very busy. Since there is an airport and airbase in my town, there should be a lot of activity. I guess I need to lurk more in the frequency band and I might see a transmission or two.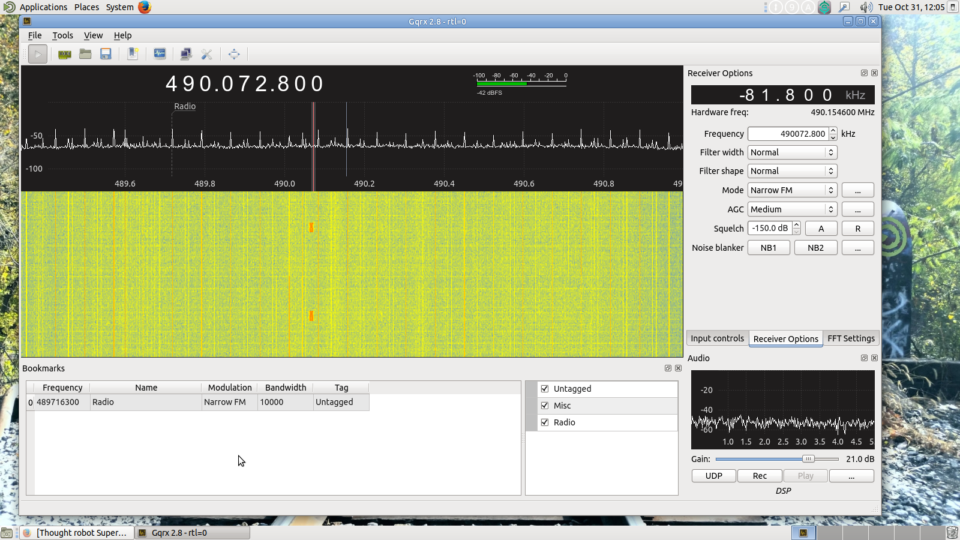 I got this strange signal on the UHF band. This keeps repeating a signal, but it is just noise. I need a way to decode it. The only thing I hate about gqrx is that it does not label each frequency band, so you need to search a frequency to find out what band it is in, i.e 6m amateur band. But it does work very well otherwise.