The Midnight Commander file manager for Linux is indispensable for any serious Linux desktop or command line user. The ability to quickly copy or move files from one place to another and edit source code is amazing.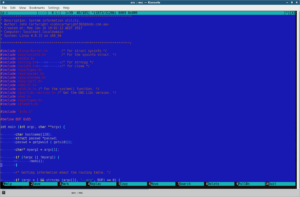 Files can be copied between panes with the F5 key. F6 to move files. F8 will delete them. Access the top menus with the F9 key. F10 will exit any operation or MC itself. Once a Linux user gets comfortable using Midnight Commander for file management, they will not want to go back to using Nautilus or the KDE file manager. MC is just so much faster than that.
Just type dnf install mc and you will not look back. That is a fact.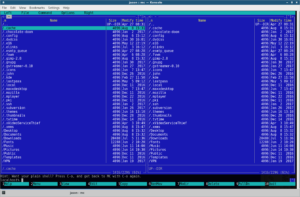 This view is rather like Xtree Gold for DOS. There is a UNIX/Linux program called Ytree, which is similar to Xtree Gold. Read more about this program and download the source here: http://www.han.de/~werner/ytree.html.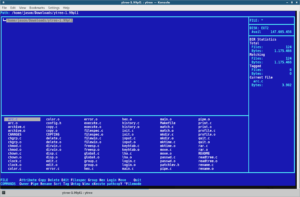 Here is a listing of all keybinds for Midnight Commander: https://midnight-commander.org/rufork/docs/mc_hotkeys_en.pdf.
Homepage: http://www.gnu.org/software/mc/.