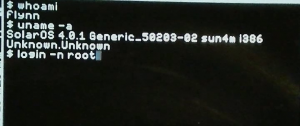 http://gentoomen.org/tutorials/resources.html. The gentoomen.org resources page. Very good list of links to various tutorials and help pages.
http://tldp.org/LDP/abs/html/. The Advanced BASH scripting guide.
ftp://ftp.vim.org/pub/vim/doc/book/vimbook-OPL.pdf. The VIM guideboook.
http://stommel.tamu.edu/~baum/programming.html. 3000 useful guides to programming and Linux documentation and help pages.
http://samizdat.mines.edu/howto/HowToBeAProgrammer.html. How to be a programmer. A short but comprehensive summary.
http://www.psychocats.net/ubuntu/index. Ubuntu resources page. Everything you need to learn Ubuntu Linux.
http://www.spinics.net/linux/. Rick`s Linux resources page.
http://linuxcentral.com/_v3/. Linux Central. The source for all Linux distributions and information.
http://www.linuxforums.org/forum/linux-tutorials-howtos-reference-material/. The Linux forums resources board. There are many, many posts here with useful solutions to many Linux problems.
https://www.ibm.com/developerworks/linux/. IBM DeveloperWorks. A good source of Linux resources.
http://www.linux.ie/LWR/. Linux WWW resources.
http://www.anewmorning.com/2009/05/25/17-essential-linux-resources-that-you-shouldnt-miss/. 17 essential Linux resources you should not miss.
Another good website for learning Bash Scripting if you're quite new to Linux and scripting, is http://ryanstutorials.net/bash-scripting-tutorial/.