The dvdrip application is an easy way to rip a DVD to your hard disk drive. To install this application, run this command.
~$ sudo apt-get install dvdrip

Then run the dvdrip application.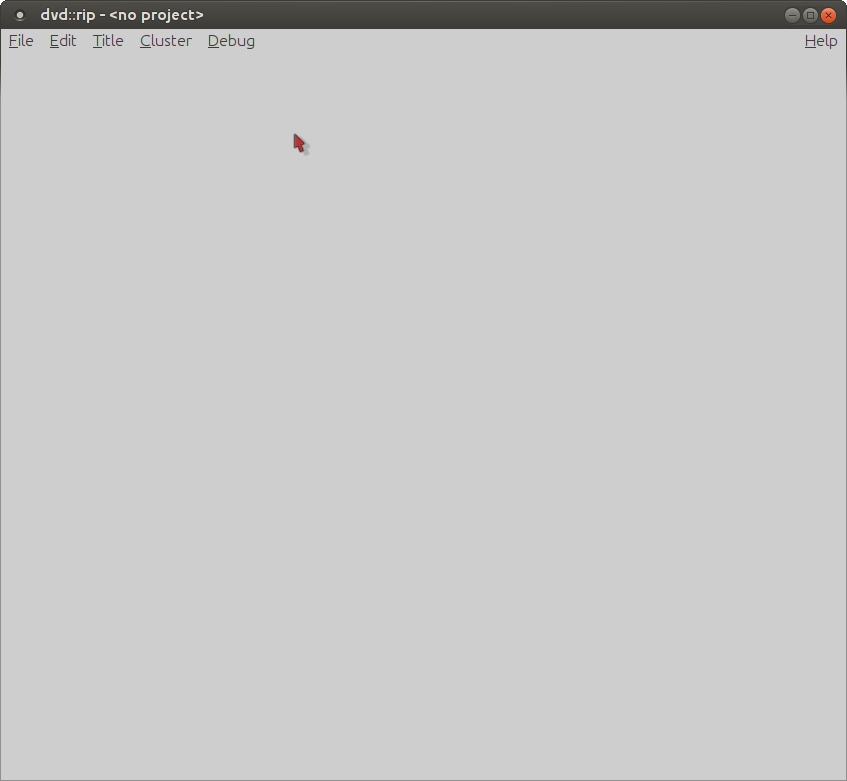 Now read a DVD disk and setup the various options to transcode the DVD to your hard disk drive.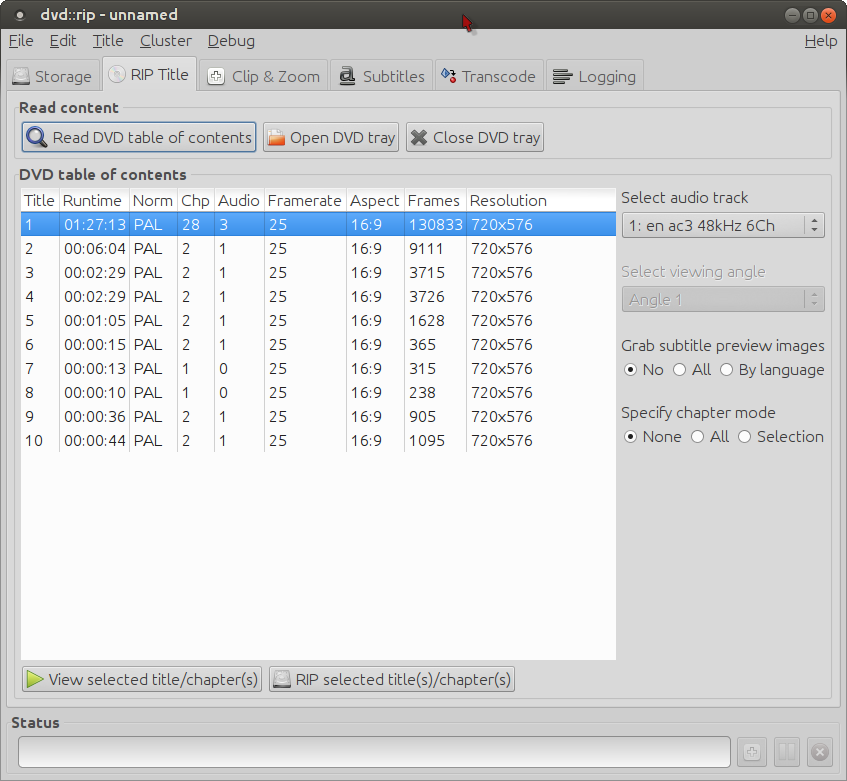 Now we are ready to transcode the video to the hard disk drive. Rip the selected title to the hard disk and this will complete stage one of this process.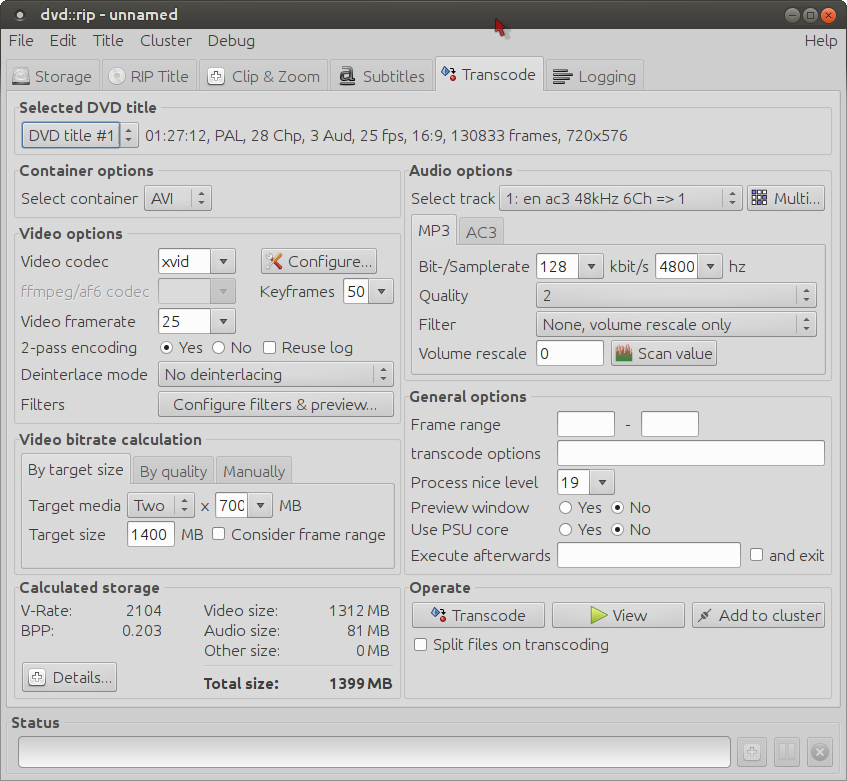 Now click the transcode button to transcode the ripped video file into the final video format.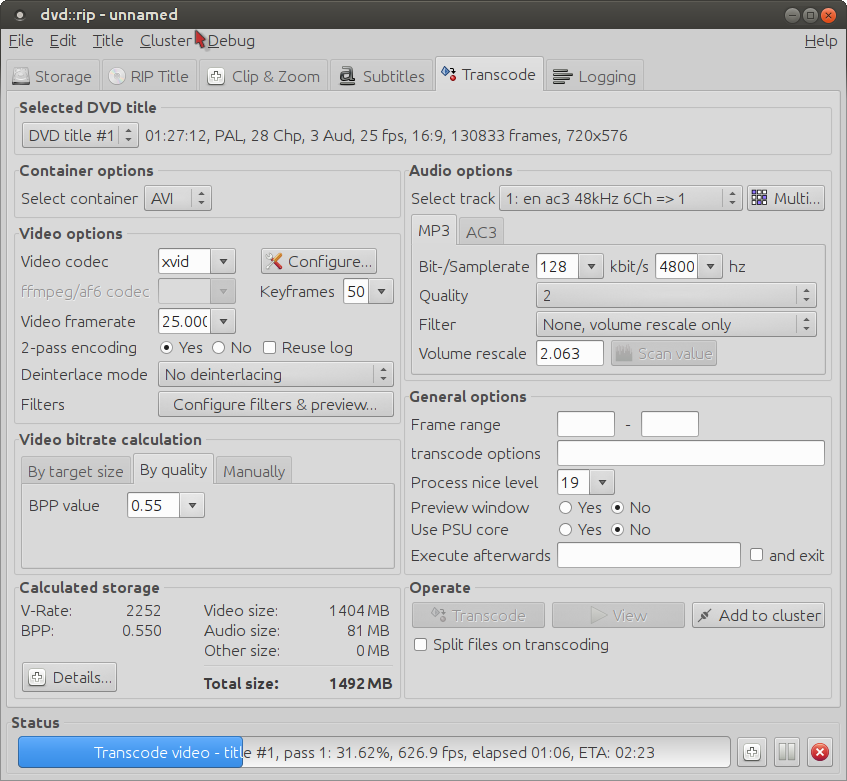 I have chosen to define the video output by quality, and setting the value to 0.55, this will give a larger file size, but good quality.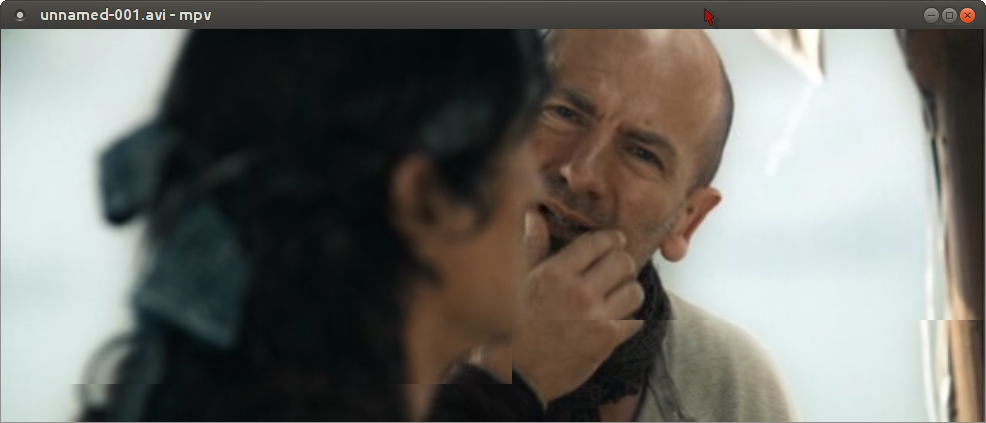 Now I am playing the finished product in mpv and it turned out very well. This is how easy it is to rip a DVD in good quality on a Linux machine.