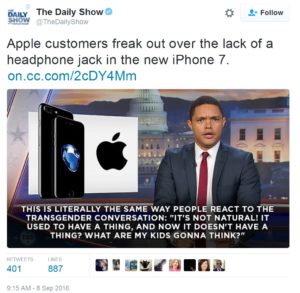 The new Apple iPhone will have no headphone jack, it will instead have a set of cordless earbuds that will sit in your ear and will therefore not have an annoying cable. But it seems that they would be easy to lose down a drain. They cost $179.00, so they are quite an expensive thing to lose. It would be good to have a string tied to them so they are not lost, but then why have cordless earbuds in the first place? And there is a charger for the headphones which must be charged before you can charge the earphones. And you cannot listen to music whilst charging the phone. That is a stupid idea, that is why Samsung phones are better, and parts are cheaper to replace, I had to have a charging port replaced on a Samsung N9005 and it only cost me AU$55.00 to get a new one installed, it would cost a lot of money to have an Apple part replaced in comparison. But no being able to use headphones whilst charging your phone is the worst thing.
This might backfire on Apple and it might not. Sure is a brave move to change their technology like this, but why are they removing a headphone port, they could just use a flat plug like the lightning connector for the charging port? And why do we not have a solar panel on the back of the phone to allow charging the device in the sun? That would work very well, then you could keep your phone charged on a windowsill. That would be a good innovation. There is one prototype phone that has this feature, it is built into the screen that allows charging the mobile phone in the open. This would be good for remote areas. I bet that you can not even use a splitter to charge the phone and listen to music at the same time.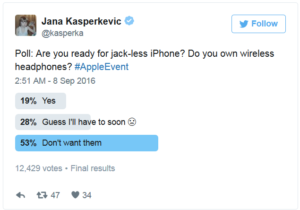 This is just a very strange idea, but Belkin have come to the rescue, there is a splitter available that allows charging whilst using earphones. http://www.belkin.com/us/p/P-F8J198/. This is a godsend.