The Linux desktop has really not changed much in ten years of development. There are the new Gnome Shell and Unity desktops, but simpler alternatives like Gnome flashback are available that emulate the look of the classic two toolbar Gnome desktop environment.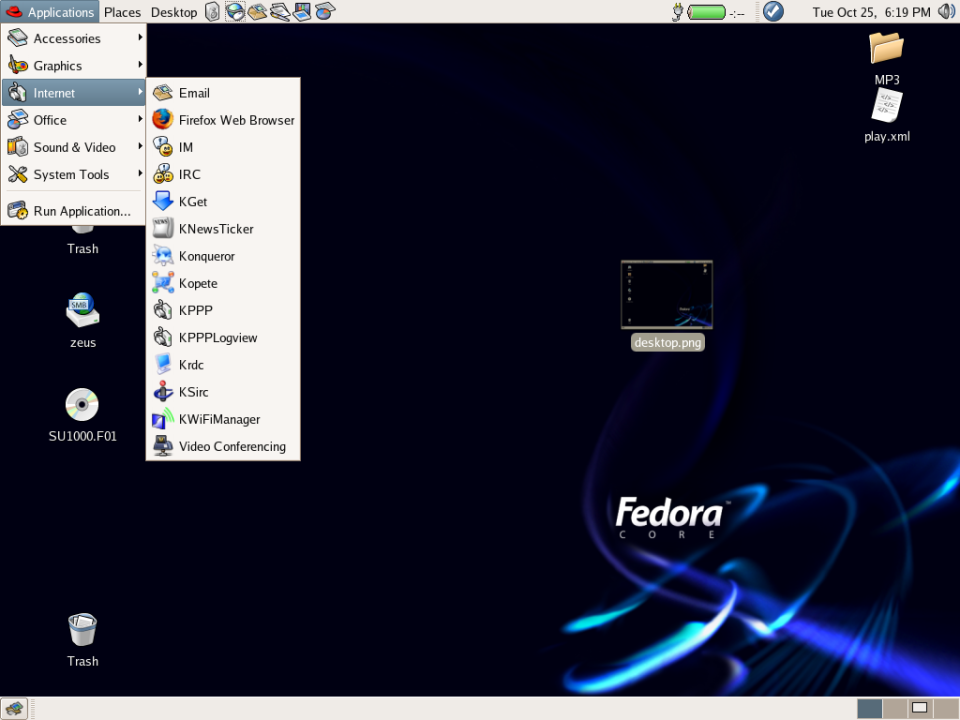 This desktop pictured above is the Fedora Core Linux distribution. This is the free version of the paid Red Hat Enterprise Linux distribution from Red Hat that comes with support when you purchase this for your business or corporation. The desktop here is very clean and organised. There is an XML file that handles the menus. This may be altered if the user wants everything on one menu instead.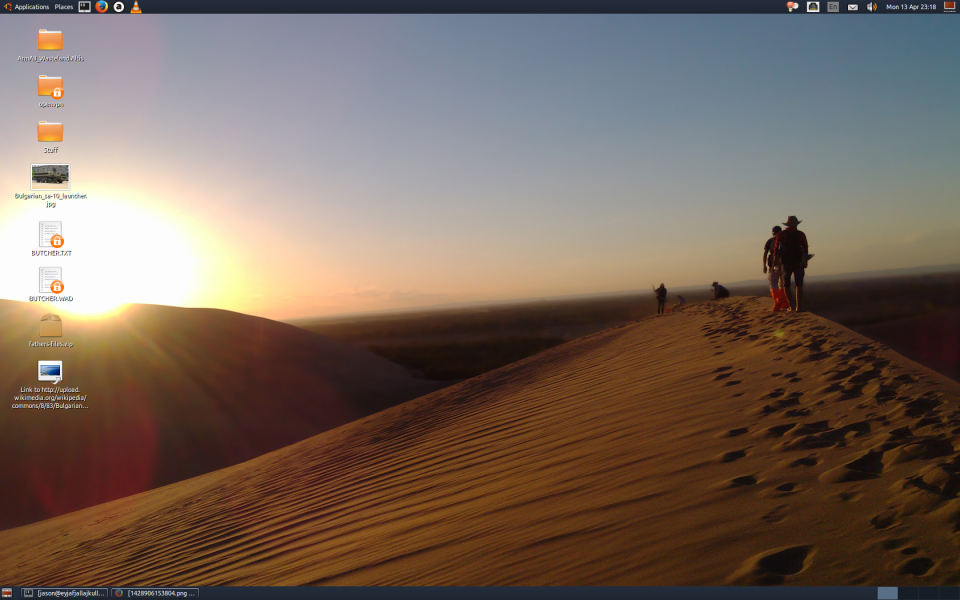 And the above image is a Linux desktop in 2015. This is Ubuntu 15.04 with the Gnome flashback desktop. This allows a classic themed Linux desktop whilst still being usable and fast. Of course, this is only one example, but I like to see when a Linux desktop in 2015 allows a classic styled environment for the user to enjoy.
The Gnome 1.0 desktop was the first real version of the Gnome desktop. The panel at the bottom of the screen is pretty much the same as the Windows `95 taskbar. This, coupled with the Sawfish window manager was a great desktop environment. But very dated now. Getting such an old Linux distribution to run in VMware is a challenge.