Hewlett Packard have released a new Star Wars themed laptop, just in time for Christmas. This laptop, starting at $699.99 is a bargain and would be the perfect present for any Star Wars fan.
See all of the options and customize before purchasing on this page: http://store.hp.com/us/en/mdp/Laptops/star-wars-special-edition#vao. Buy one today for the Star Wars fan in your family.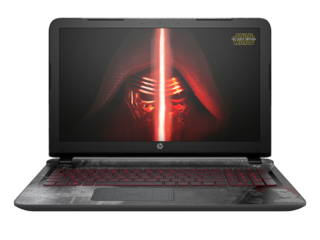 Main link: http://store.hp.com/us/en/ContentView?storeId=10151&langId=-1&catalogId=10051&eSpotName=Pavilion-special-edition.