The transmission remote interface is very good for accessing your torrent client over a network. Use the command below to access a transmission session and see the progress of your torrents. The syntax is: username:[email protected]:PORT.
transmission-remote-cli 

-c

 jim:fu45y56bar

@

192.168.1.2:

9091
You may also access the transmission client over a web interface. This gives you an interface exactly the same as the GUI transmission interface.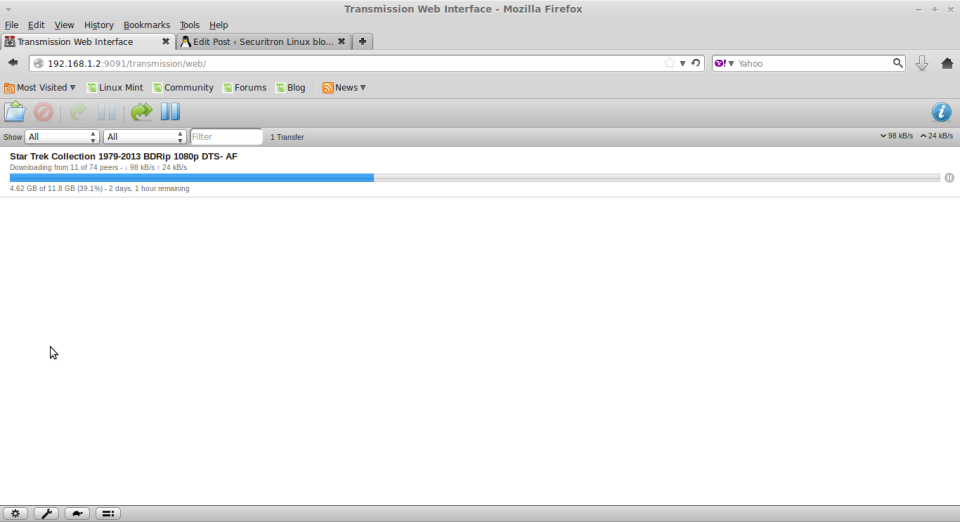 These are the settings I am using to whitelist the IP address I am accessing the transmission remote GUI from. You may add a password to secure the interface if you are sharing your network with others. I am using a wired network so I am not worried about this.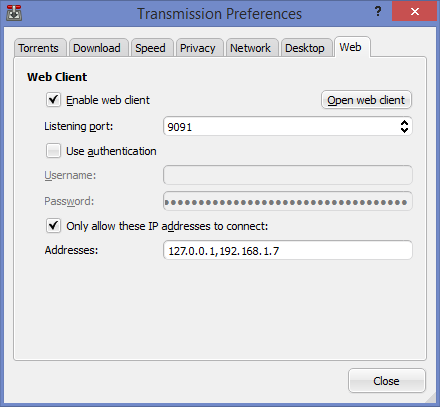 The transmission remote GUI allows you to set a limit on peers greater than 300, although on Linux I can have 3000 peers. This is quite strange, why would it have a limit on peers when some torrents can have 17,000 peers. Although the transmission web GUI allows you to set higher peer limits.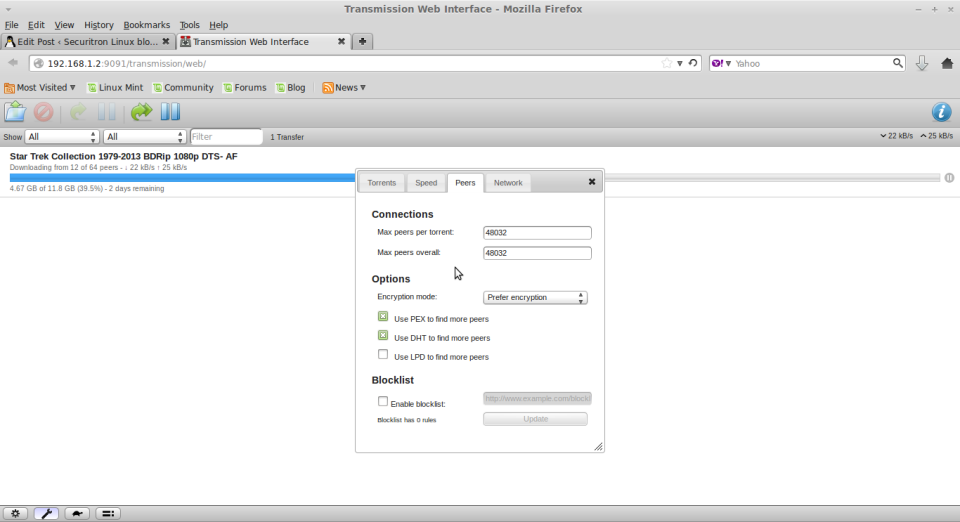 Why is this not the default? This would be very helpful indeed. At least the configuration options allow you to set this parameter. Clicking the gear icon allows you to access a configuration menu that allows the user to set up and down speeds. So you do not need to get up and go to the torrent machine to change options. Give this a try yourself and see how you go.