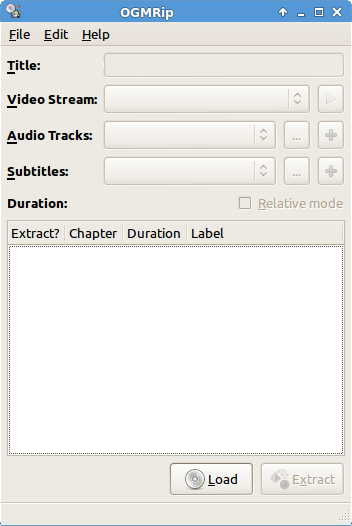 The OGMRip DVD Encoder. This is used to rip a DVD in high quality to your hard disk drive. To load a DVD disc put a disc in the drive and then click the Load button to load the disc into the application.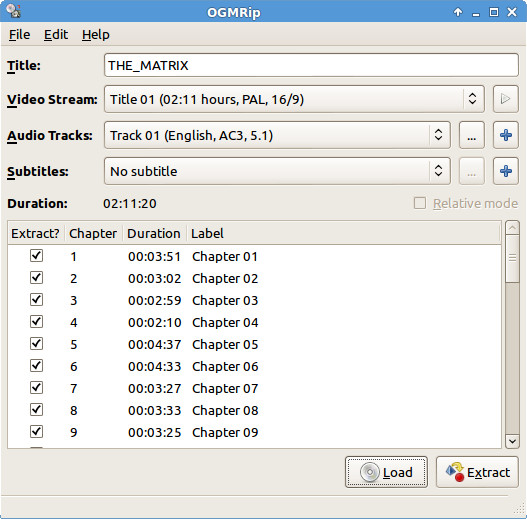 Then click the Extract button and the dialog shown below will appear. This allows you to set the encoding and container format before you begin the encoding process and rip the DVD image.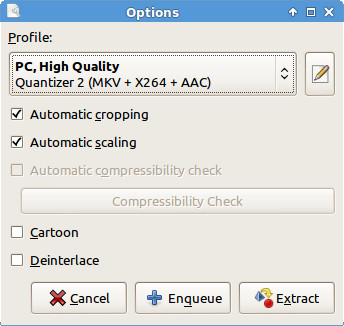 Then click the extract button again and the DVD backup process will begin. Once this has completed; the rest of the process will be run on the DVD image copied to the hard drive.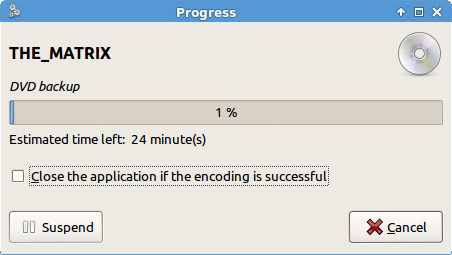 After this the audio stream will be extracted from the DVD image.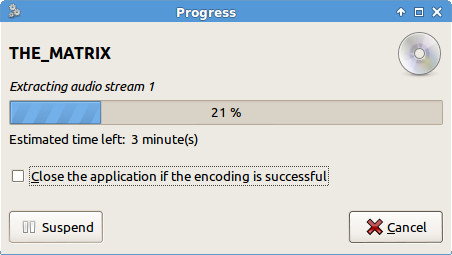 Followed by the video title from the DVD image on the hard drive. This will take a long time; so let it encode overnight or all day to finish the encoding process properly. Luckily, Linux is very stable and reliable so this is an easy option.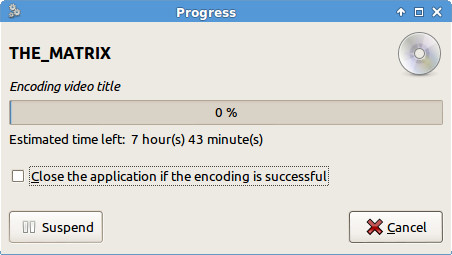 Once this is completed you will have a high quality rip of a DVD that you may enjoy whenever you wish without handling the DVD disc everytime you wish to watch the film. And the Matrix is a very good film starring a very good actor Keanu Reeves. There is a theory that the whole Universe is a hologram and we are in a simulated reality. But if that is true then it is not possible that we could escape it. Sure does make you think though. The only caveat with the OGMRip program is that it takes a very long time to encode the video stream. But it is worth a try if you want to encode a DVD.