To get a retro terminal for Linux that looks like an Apple II using an RF adapter to connect to a TV, use this command. This uses the xscreensaver hacks to provide a nice alternative to the boring mate terminal and xterm.
/usr/lib/xscreensaver/apple2 -text -fast -program /bin/bash

This is what I get when using this example, I just wish it could look like a curved CRT screen or a very old virtual terminal connected via serial.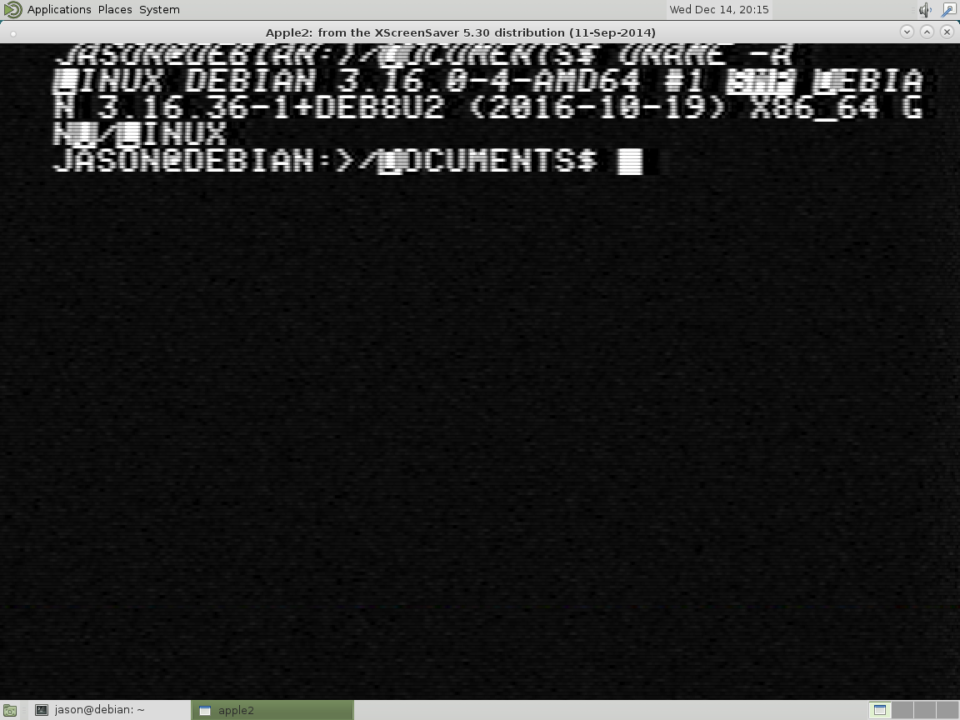 This video shows a demonstration of a VT320 terminal connected to a Linux machine. This would be an interesting way to access a Linux server machine. Need a way to have it as a fullscreen terminal and use it on a CRT monitor and it would be complete. But an orange background would be the best. Just like the terminal in the video.
There is also cool-retro-term. This is a terminal emulator that looks just like a CRT terminal.
Find installation instructions for Fedora 25 here.
http://software.opensuse.org/download.html?project=home%3AKAMiKAZOW%3AFedora&package=cool-retro-term.
Use these commands as root to install this package.
dnf config-manager --add-repo http://download.opensuse.org/repositories/home:KAMiKAZOW:Fedora/Fedora_25/home:KAMiKAZOW:Fedora.repo
dnf install cool-retro-term

This is what cool-retro-term looks like running on my Fedora 25 desktop. Very cool app. This is how to get a retro lookalike UNIX terminal on a modern Linux desktop.