The Internet in the early days was very different from the one we now use. The web browsers we used were very primitive and there was no real adblock in place, this meant that the web was full of pop-ups and pop-unders. The most malicious pop up ads contained code to spawn more of them and then exponentially spawned pop up ads until your computer was groaning under the strain. That is evil. There is an example here: https://gist.github.com/wlib/073c9bfaac39062853b295afbd3283e5. This is a good way to annoy people if you go back to 1997. The one thing that is not missed about the early Internet is the much slower Internet speeds before DSL. And a lot of Internet websites looked like this. With the <iframe> tag and garish bright colors. The standard hit-counter and animated GIF images all over the website. And the spam of AOL CD`s that were everywhere. There were millions of the discs all over the place. Did anyone even use them at all? In the early days of computing, before Wikipedia, everyone used Microsoft Encarta `95 to look up a subject. Now we have the Internet and billions of websites that contain information about anything you would wish to know about.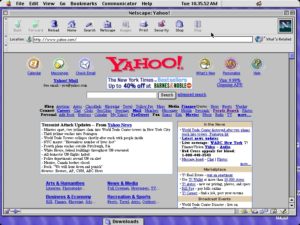 As well as Youtube, with instructional videos that teach any subject for free. We are spoiled these days with 1920×1080 monitors and very fast CPU hardware. In the old days we had cathode ray tube monitors and a slower Pentium II CPU. Nowadays we can have 12 gigs of RAM and super fast graphics cards that are far faster than the old Voodoo 2 cards with 12 megabytes of VRAM. Although, they could be connected together in a bridged fashion to run in SLI mode. But the old 3Dfx drivers were not as good as the new Nvidia drivers in terms of graphics quality. Older games such as Unreal can be patched to use newer graphics cards and have superior graphics. That is very useful on a modern machine, otherwise you will have to run it in software mode. Modern games do not even have software mode. They need an expensive graphics card to even load. Especially Arma 3. Nowadays with the pervasive spread of information, it is easy to get a review of a product before you purchase it. That was very difficult in the old days, there were forums on the old web, but these were harder to find. Google has spoiled a generation; it is far too easy to find what you are looking for. The old wild-west days of the Internet seemingly are gone. There were BBS services before the rise of the Internet. These were accessed by dialing into a computer over the telephone lines. Then you could download files and read information.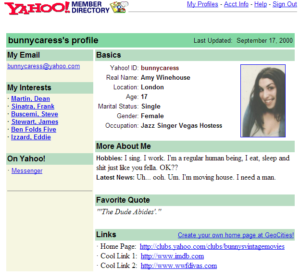 A very cool way to get info about a game or software. Totse was a popular BBS back in the day. Also there were FTP sites in the old days. That is how the original shareware Doom was distributed, once it was released. That was quite a moment. There were of course Doom related BBS services that offered Doom maps for download, as well as shareware CD`s that included a massive amount of levels of varying quality. Most of them were like this: https://www.youtube.com/watch?v=s1eCu1tI-cY. But there are some gems among all of the worthless shite. It is not poor quality editing tools for Doom, it is just the mappers that made horrible wads that contained countless Cyberdemons and Spidermasterminds. Some of them are hilarious though. Listening to music on the Early Internet involved using Winamp or Realplayer to listen to Internet radio streams. But this was lower quality. But a revolution for the time. Nowadays, we can stream HD video with Youtube. That is how far we have come. But most users only browse Facebook and Twitter, that is their entire Internet experience. That is quite a shame.