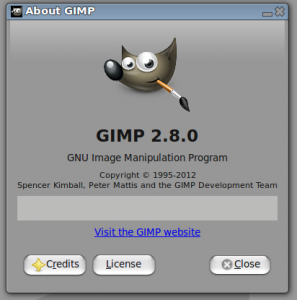 The Gimp 2.8 is now available for users of the Linux Mint 13 distribution. I used the tips here: http://forums.linuxmint.com/viewtopic.php?f=47&t=101517&start=20 to install the Gimp packages and get it working.
I had to uninstall the Gimp with this command: sudo apt-get purge Gimp*
Then add the appropriate ppa: sudo add-apt-repository ppa:otto-kesselgulasch/gimp
After this update the package repositories: sudo apt-get update
Then install the Gimp 2.8 release: sudo apt-get install gimp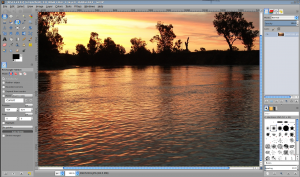 This worked perfectly. The Gimp has many new features, the on-screen progress timer for resizing images is a very cool feature, I noticed that when you try to save an image as a jpeg, it will tell you that it can only save the xcf format instead and you will need to use the export option to save the image, but this does work very well indeed. Many people still prefer to use Photoshop, but the Gimp is still a worthwhile option for editing your photos and creating web graphics for your website.