Using xrdp on Debian to allow remote desktop connections from a Windows machine is very easy. I wanted to connect to a Debian 8.0 instance running in VMware from a Windows 7 installation.
Firstly, I installed xrdp on Debian.
[email protected]:/home/jason# apt install xrdp

Then I had to run this command to setup my .xsession file.
echo "gnome-session-fallback" > ~/.xsession

And after setting up the networking in bridged mode, I could connect to the Debian instance over RDP.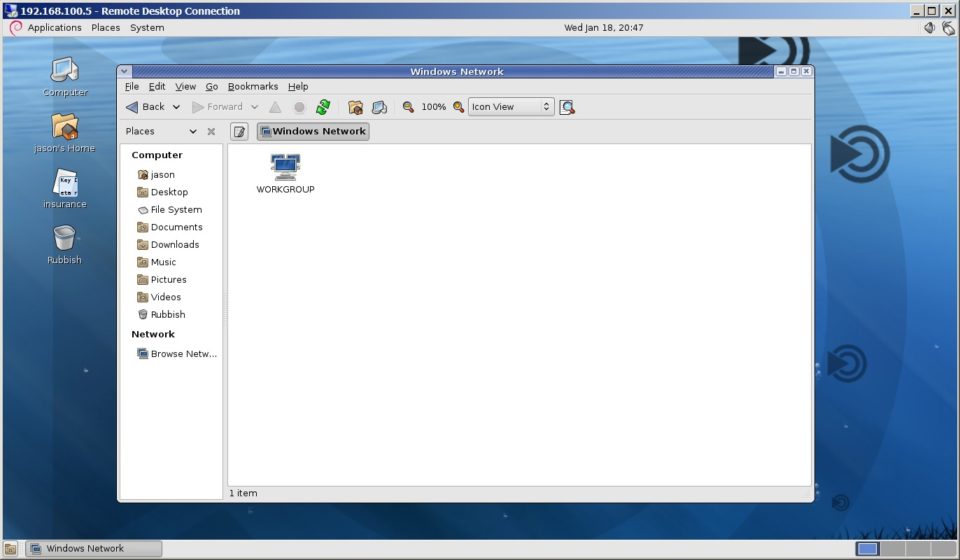 That is how easy it is to connect to a Debian machine over Remote Desktop Protocol.