I have recently had a look at the CDE desktop running on Debian. This is an old but good desktop environment that allows a user to make the best use of their computer. I found a Linux distribution named CDebian that is a distribution of Debian as a Live CD that includes the CDE desktop and login manager. Below is a screenshot of the CDE desktop.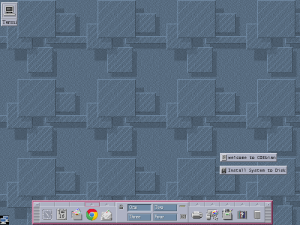 And this is the control panel that enables a user to change the wallpaper and set the screensaver they desire.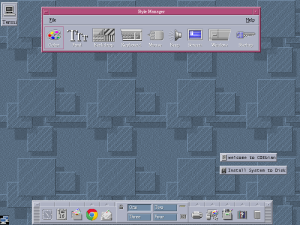 Selecting a wallpaper for the CDE desktop. There are not many wallpapers distributed with CDE.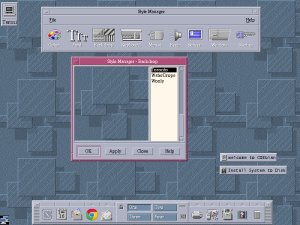 The CDE desktop also has a good selection of screensavers that are available to make your idle screen pretty.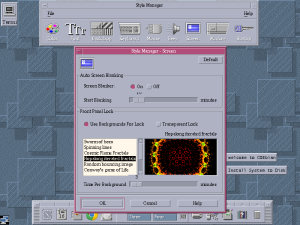 The Live CD I am using is based on 2.6.32 and uses the CDE desktop. I have uploaded this to Google Drive as the only other download mirror I could find had a 52 kilobits per second download speed.
Download the ISO image here: CDebian ISO.
Username: cdeuser
Password: cde
Use sudo to access a root prompt. The root password is: HarlemShake!.
The handles at each end of the CDE toolbar allow you to drag it around the screen and position it wherever you wish. This is a very good feature. Just the thing that the modern Unity desktop sorely needs. I wish that CDE was available for Ubuntu and Linux Mint. A CDE respin of Ubuntu would be a very popular download. Anyway, this ISO works very well in VMware workstation and is well worth a look if you want to try out the CDE desktop for yourself.