The GRUB configuration on Fedora is editable with the VIM text editor, but what if the user wishes to edit it with a graphical program? Well you can. The grub-customizer utility allows a superuser to edit the GRUB file with a GUI window.
Install it like this.
[

root

@

localhost Documents

]

# dnf install grub-customizer-5.0.6-1.fc25.x86_64
Then run it as root to start editing.
[

root

@

localhost Documents

]

# grub-customizer
Now we can start editing the GRUB configuration.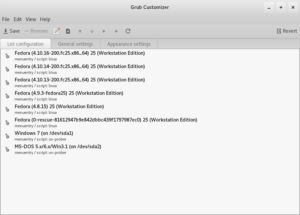 The initial screen shows the GRUB entries that we have. Right-clicking on an entry allows editing it. The general GRUB settings may also be edited as shown in the example below.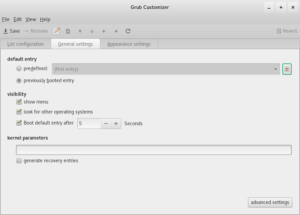 The appearance of the GRUB bootloader may also be customized, this is good, as the background image may be selected.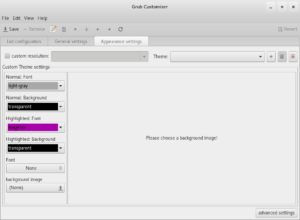 After customizing the GRUB screen a bit, this is what I have.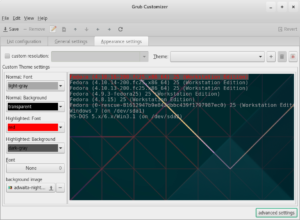 Clicking the Advanced Options button allows the user to disable or enable some more GRUB options.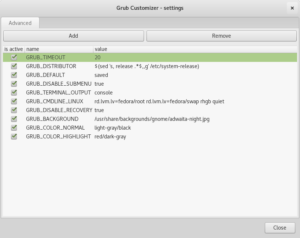 This is therefore a very useful utility indeed. Good for customizing your GRUB boot screen and personalizing your computer.