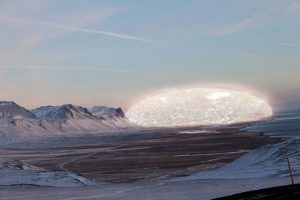 There are many strange things waiting out in space for us to find them. But we need to start concentrating more on space travel and this will lead us to our future as a space-faring civilization. We can not just stay on Earth forever. We deserve to see what is out there in the void of space. There are very strange animals on Earth, such as fish that swim in Sulphuric acid, and bacteria that live on nuclear fuel rods. so any planet that has any kind of an atmosphere could have life, even intelligent life forms. That is why exoplanets are so important. Many of them, are too massive and are way too hot, but a few could be Earth-sized and are not too hot to harbor life similar to humans. A planet with greater gravity would have life forms that are smaller than humans. Whereas a planet with lighter gravity would have taller lifeforms, the gravity is not pushing down on their bodies so much and they grow taller as a result. But the lighter gravity means a thinner atmosphere. You cannot have a thick atmosphere and a light gravity.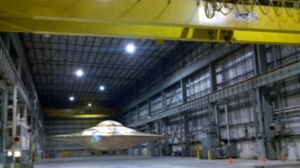 That is why Star Trek TNG gets things so wrong, they had an alien from a planet with gravity lighter than the moon, and yet it had life on it? It must be in a dome, as that planet would only have an extremely light atmosphere, if any at all. An Earth like planet with 1g gravity would be most suitable for humans. 8g of gravity would be far too much. The exoplanet with the strongest surface gravity was Kepler-25 b. This planet has a radius of 0.23 Jupiter radii, a minimum mass estimate of about 12.7 Jupiter masses, and a calculated surface gravity of 633.7 times that of the Earth. That would crush us flat. So we will have to find something else. That is a far too powerful gravity well. There are so many other planets to choose from, we do not need to settle for something that is unsuitable for human life. Even a moon that orbited a gas giant, like in Avatar would be suitable. It would get cool on the surface when the entire moon was shaded by the parent planet, but that would be temporary. Having a massive planet in the sky would be awesome.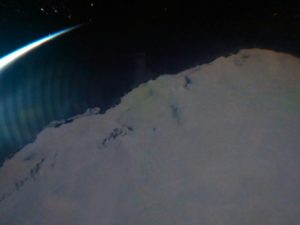 That is why humanity needs space travel. Even reaching Mars would be impressive. There are new technologies such as the ion drive that could propel a spacecraft to Mars and beyond. Once we reach Mars and build a self-sufficient colony, that could be a base for a further expansion. Mars has 1/3rd the gravity of Earth, so launching from there would be easier than from Earth. The construction of a space elevator is actually possible on Mars. The materials required to build one on Earth are far beyond current materials. But on the Moon or Mars, it is easier. The advantage of a space elevator is the launching of payloads into space with less effort. The payload builds up speed traveling up the strand and it can be released at the end to fly into space.