Useful Android SSH and terminal apps
Juice SSH. This is a useful app for Android that allows connecting to Linux machines with SSH.
Termux. This is a terminal emulator app for Android that is a fully featured Linux shell. Very good for practicing Linux shell commands on Android. There is even a limited array of software you can install.
Connect bot. Another very useful Android SSH app.
Apple iOS SSH apps
Serverauditor – SSH Shell / Console / Terminal. Good iPhone app for connecting to and managing remote servers.
vSSH Lite. iPhone/iPad app for SSH connections to remote machines.
iTerminal – SSH/Telnet Client. Access your Linux box with your mobile device.
Reflection for UNIX – SSH Client. The best SSH client app for iPhone and iPad.
To access a Linux or Windows machine with your iPad, use this useful VNC app for iOS that allows VNC connections to a remote machine. VNC Viewer.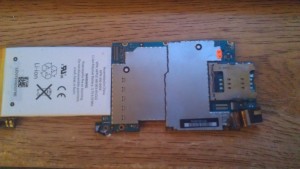 RealVNC viewer for iOS/Android. Control a remote machine over your network with the useful VNC app for multiple platforms.